Today's stop is for Michelle St. James's Ruthless . We will have info about the book and author, the dream cast for the book chosen by Michelle and giveaway. Make sure to check everything out and enter the giveaway!
Happy Reading 🙂 
---
About the Book 
Two years out of college, Angelica Bondesan spends her time working as a barista, keeping in touch with her prodigal brother, and trying to figure out how to bridge the gap with her father, a wealthy real estate developer.
But all of that changes the night she's kidnapped. Thrown into a windowless room, Angelica is positive there's been some kind of mistake — until she meets Nico Vitale.
Gorgeous and frightening, Nico became the boss of New York City's Vitale crime family after the execution style murder of his parents two years earlier. Since then he's turned the old-school mob into a sleek, modern army of ruthless men who understand that physical violence — while always an option — isn't the only way to get what you want.
Now Angel is forced to face the truth;
Her father is not the man she believed him to be.
Nico Vitale is dangerous, possibly lethal.
She is falling in love with Nico Vitale.
Buy Links 
Dream Cast 
Ruthless has been so much fun to write. And while I really wanted to remake the mob for the twenty-first century (I admit that I've always found the ritual and tradition and honor code fascinating), character development is always my number one priority. A book with a solid plot can be good, but only a book with fascinating characters can be great, and I've worked hard to introduce a cast of complicated, three-dimensional characters who perfectly illustrate the gray nature of humanity. Finding just the right people to represent them wasn't easy, but I think I've done it here. Now we just need a film deal and a kick-ass soundtrack to go with them.
And hey! After you read the book, visit me on one of my social media sites and let me know who YOU see in these roles. I'm totally open to suggestions.
😉
Angel Bondeson (Rossi) – Angel has spent the two years since college graduation drifting, trying to avoid making long-term plans. She's completely unprepared for the revelations about her father, and one of the things Nico loves about her is her innocence and goodness – both of which are in short supply in his world. Elizabeth Olsen perfectly captures Angel's youthful, slightly earthy beauty.
Elizabeth Olsen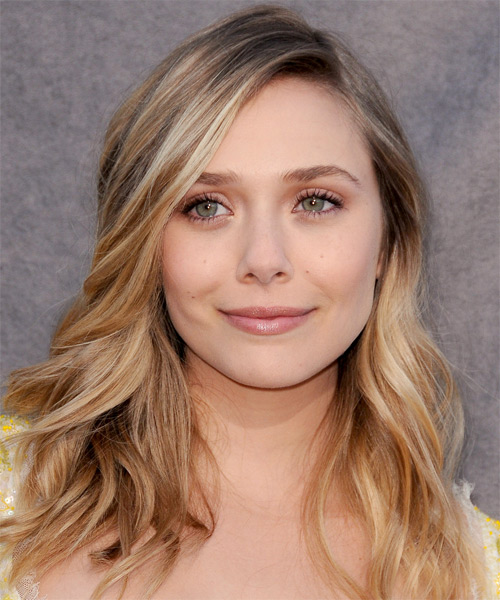 Nico Vitale – Head of New York City's Vitale Crime family, Nico took over two years ago after the execution style killing of his parents. He's spent the time since remaking his father's organization into a sleek, modern army of men who epitomize the iron fist in the velvet glove. From the moment she sees him, Angel is drawn to Nico's leonine grace and amber eyes — and to the danger that seems to lurk underneath the surface of his elegant facade. It's difficult to find a picture of Kit Harrington clean shaven, but who cares? Because let's face it; the man is a god whether he shaves or not. And it's easy to see Nico's smoldering violence in Kit's piercing gaze.
Kit Harington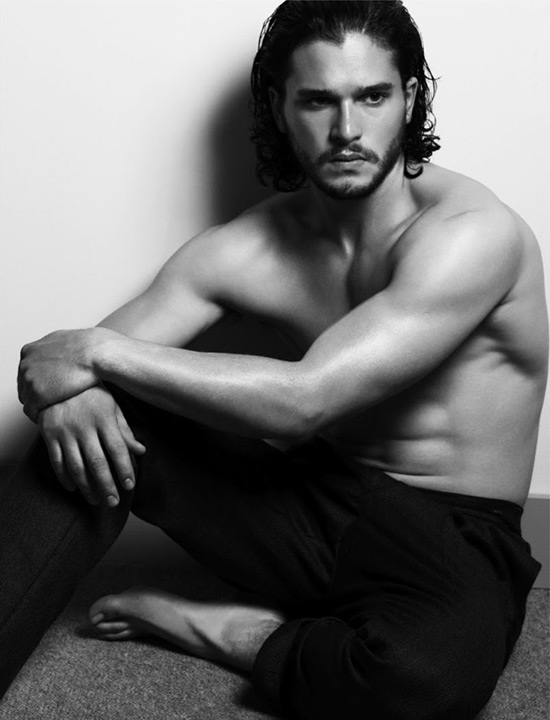 Luca Cassano – As Nico's right hand man, Luca is the one entrusted with Angel's care — and Nico's survival. Angel thinks she sees gentleness in his blue eyes, but there's no doubt that Luca is every bit as dangerous as Nico. Four words about Matt Bomer; those blue eyes though. Totally Luca.
Matt Bomer 
Dante Santoro – A holdover from Nico's father with a penchant for violence against women, Dante is NOT on board with Nico's remaking of the family. Alex Pettyfer has an edgy undercurrent that would make him perfect for the loose canon that is Dante.
Alex Pettyfer 
Raneiro Donati – Head of the Syndicate, the governing body over all the organized crime families worldwide, Raneiro came up on streets of Sicily in a hard-scrabble childhood that was the ultimate preparation for taking control over the world's most dangerous men. As a mentor and father-figure to Nico, Raneiro was a key factor in Nico's healing after his father's death — but Raneiro has only so much patience. josh Brolin exudes the understated danger that is Raneiro Donati. And let's just take a moment to appreciate how some men just get better and better with age.
Josh Brolin 
Carlo Rossi – Using his mother's last name and keeping a healthy distance between him and his two children, Carlo was able to keep one side of his business life completely secret from them. Now the truth is out, and Angel will have to grapple with the complex reality of the man who is her father. Viggo has the sharp features and shrewd gaze that would make for a perfect Carlo Rossi. And let's be honest; isn't there something just a LITTLE villainous about him?
Viggo Mortensen 
Carmine – As Nico's Consigliere, Carmine is his wisest and most trusted advisor. There are no hard feelings about the fact that Nico was chosen to inherit his father's legacy, but he's not entirely sure Nico is thinking with his brain when it comes to Angel Bondesan. Now it's his job to give Nico the wise counsel he needs — and to hope Nico heeds his advice before it's too late. I can totally picture Devito as the alternately loving and tell-it-like-it-is counselor to Nico Vitale. And damn. I could use one of those in my real life, too.
Danny Devito
Lauren – Angel's one and only friend, Lauren doesn't make an appearance in Ruthless, but you'll meet her in Fearless, and I think you'll see why she's one of the few people Angel lets in. Kiersey has such a fresh, authentic look. I can totally picture her and Angel commiserating over coffee — and I have no doubt about the direction of Lauren's advice when it comes to Nico.
Kiersey Nicole Clemons 
Farrell Black – Farrell is head of the London mob, and while you'll only get an introduction to him in Ruthless, he's the centerpiece of my next series. Angel knows Nico is dangerous, but if Nico is the iron fist inside a velvet glove, Farrell is a wild animal  who will kill and maim without compunction. He emanates violence, and Angel spends her one and only interaction with him in Ruthless with her body in full on fight or flight mode. Those of you who know me online know that Tom Hardy is my biggest celebrity crush. I've been waiting for just the right character to pattern after him, and Farrell is definitely the one. I can't wait to finish three whole books about him. And yes, I will be looking at pictures of Tom on a daily basis. It's RESEARCH, people! 😉
Tom Hardy
About the Author 
Michelle St. James aka Michelle Zink is the author of seven published books and six novellas. Her first series, Prophecy of the Sisters (YA), was one of Booklist's Top Ten Debut novels. Her work has also been an Indie Next selection and has appeared on prestigious lists such as the Lonestar List, New York Public Library's Stuff for the Teen Age, and Chicago Public Library's Best of the Best. Her character, Alice, won the Teen Read Awards for Best Villain against Harry Potter's Lord Voldemort.
Facebook***Twitter***Goodreads***Instagram***Website
Giveaway 
Blog Tour Schedule
August 4th
Laura's Review Bookshelf            Review
Textteaser          Review
August 5th
Angie's Lil Neck of da Author World        Review
Home.Love.Books          Review
August 6th
Pages Abound   Review
Got More Books              Review
She Hearts Books            Review
August 7th
sweetlove and hotness Britches               Excerpt
A girl and her books       Review
August 8th
 Bibliophile Wonderland Reviews            Review
Books and Warpaint      Review
Gemma Reads Too Much For It To Be Normal Book Blog                            Review
For The Love of Fictional Worlds                            Review
August 9th
Ali's Reviews and More               Review
Wicked Babes Blog Reviews        Review
The Book Enthusiast      Review
August 10th
Revenge of the Feels      Review
Those Crazy Book Chicks             Excerpt
August 11th
Indy Book Fairy               Excerpt
Romance Obsessed Book Blog   Review
Books Need TLC                             Review
August 12th
grownupfangirl Playlist 
Just Let Me Read             Review
deal sharing aunt            Interview           
August 13th
SnoopyDoo's Book Reviews        Dreamcast        
Read My Mind  Review
Making it Happen           Review
August 14th
Naomi's Reading Palace (Previously – Nomi's Paranormal Palace)              Excerpt
Love Affair With Fiction               Excerpt
Evermore Books             Excerpt
August 15th
Love, Laughter, and Happily Ever Afters               Guest Post        
Cocktails and Books       Review
Books, Booze, and BDSM            Excerpt
August 16th
Jael's Reviews   Excerpt
Vera is Reading               Excerpt
Whispered Thoughts     Review
August 17th
bookshelf dreaming       Review
Shawna Shauntia            Review
August 18th
Urban Smoothie Read   Review
Alpha Book Club             REVIEW             
Jax's Book Magic             Review